Steve Peck: One Step Forward, Two Steps Back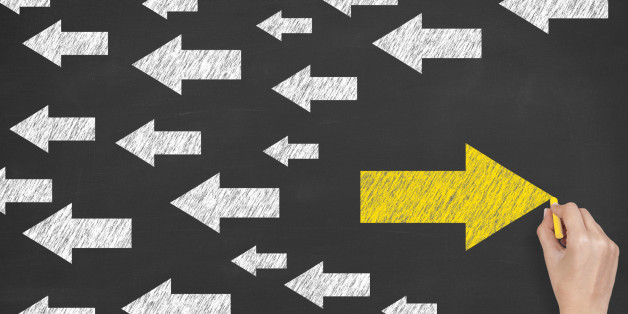 This post appeared in the Huffington Post on August 17, 2016.
"The shift toward permanent housing has had a cost: As money has been directed away from programs that combine services with shorter-term housing, the region's homelessness problem has grown worse." Los Angeles Times, August 15, 2016
This was entirely predictable.
Housing and Urban Development (HUD) is eliminating funding for short-term transitional housing. Los Angeles has lost funding for 2,000 beds so far. But the area is only adding about 300 beds of permanent supportive housing a year.
It is a mistaken policy that has resulted in more homeless people living on the streets of Los Angeles.
As president and CEO of U.S.VETS, the nation's largest nonprofit serving homeless and at-risk veterans, I know complex factors contribute to homelessness and they are resistant to any single intervention or solution. But HUD seems bent on reducing the cause of homelessness to a single cause — lack of housing.
As the Housing First movement has grown in acceptance, funding has flowed to that model, to the detriment of transitional programs with intensive support services attached. As I posted nearly three years ago ('Housing First' — The Imaginary Panacea to the Problem of Homeless Veterans), these services are vital to the success of Housing First.
An essential component of the Housing First model is the intensive services provided to the chronically homeless and mentally ill homeless people this model was designed for: peer support, multi-disciplinary teams providing 24/7 assistance, small caseloads (1:10) that are responsive and skilled enough to bring stability to this high risk, vulnerable population. This full complement of services is rarely present, but for some reason, many in Washington insist the model will work anyway. It's like selling a car with three wheels.
Compare the services provided to the general homeless population, which has increased, with the homeless veteran population, which has decreased, and you will find one dramatic difference. Service intensive transitional housing through the VA Grant and Per Diem program, which is available in virtually all communities where there is a significant homeless veteran population, acts as an essential bridge to get veterans off the street and provide them with the rehabilitation and support that is crucial to their long term success.
If we were to dismantle this program before permanent supportive housing were available for every homeless veteran in need, as HUD is now doing, the number of homeless veterans would rise.
We need every weapon available to us to combat this problem. I would not want to have to look at a homeless veteran in the eye and say, "Research told us that we didn't need transitional housing, so I'm sorry, I don't have a bed for you." That goes against everything I've learned in 23 years of serving homeless veterans.
Stephen J. Peck served as a lieutenant in the 1st Marine Division in the Vietnam War, near Da Nang, from 1969 to 1970. As a documentary filmmaker 20 years after the war, he met a paraplegic Vietnam veteran with PTSD who was living in a car – with his Silver Star in the glove compartment. Struck by the experience, Mr. Peck chose to dedicate his life to serving veterans.
Mr. Peck earned his Master's Degree in Social Work from USC. He joined U.S.VETS as Director of Community Development in 1996, and was named president and CEO in 2010. He is also the President of the California Association of Veteran Service Agencies (CAVSA) a consortium of six nonprofit veteran service providers working in partnership to address the needs of California's veterans.
A national leader in the fight against veteran homelessness, he has been honored by the National Coalition for Homeless Veterans, the USC School of Social Work, the American Legion Auxiliary, and the City of Long Beach. He was awarded a Doctorate of Humane Letters, honoris causa, by the Chicago School of Professional Psychology in 2012.