Steve Peck: U.S.VETS Looks Forward to Partnership with VA Secretary Dr. David Shulkin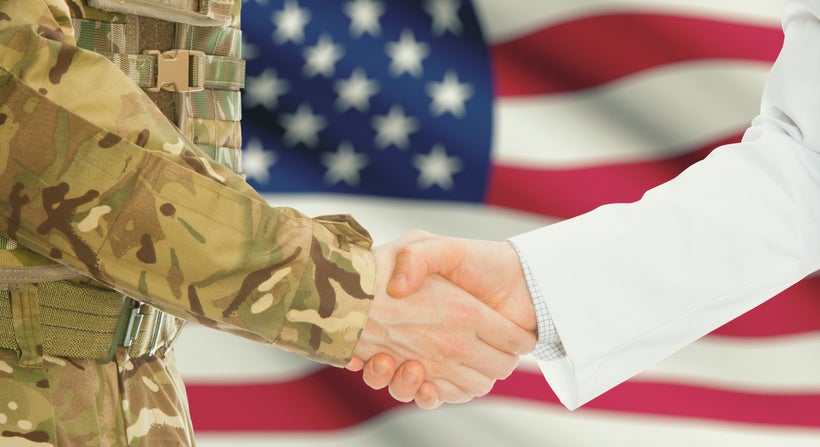 I was heartened by the nomination of Dr. David Shulkin as the new VA Secretary. In the face of criticism from all quarters, the VA has already begun to make necessary changes. I hope Dr. Shulkin's experience as VA Under Secretary for Health, as well as his private sector experience, will make the VA more responsive to the needs of the millions of veterans who depend on that system for their healthcare.
Dr. Shulkin faces an arduous task. The culture of the VA system has resisted change for too long and it will take someone with a keen intellect, undying optimism, and unwavering persistence to make the changes necessary. As a community partner that has worked with VA Medical Centers across the country for more than 20 years, U.S.VETS has been one of the voices advocating for change.
The veterans we serve today, by and large, have more significant disabilities than veterans we served even 10 years ago, with more physical and mental health challenges that test our ability to stabilize them. So we've increased the professionalism of our staff, hiring more master's-level case managers that can accurately assess and treat veterans as we lead them back to self-sufficiency.
The veterans we see today have likely suffered trauma in their lives, either as a result of combat, of sexual assault, or from violent episodes suffered as a result of their life on the streets. To give these veterans the best chance of recovery and success U.S.VETS is integrating trauma-informed principles and practices into the culture of the organization.
Veterans are at greater risk for suicide – 21% higher – than the civilian population. Dr. Shulkin recognized this when he said, "Losing even one veteran to suicide is unacceptable, which is why suicide prevention is a top priority at VA." To combat this, we're training our staff in suicide prevention and crisis intervention, as well as providing a robust array of services such as mental health counseling and employment assistance, to help veterans stabilize before they fall into crisis.
As Dr. Shulkin assumes the responsibility at the Department of Veterans Affairs, I look forward to working with him on the issues U.S.VETS cares deeply about. He will need to be a strong advocate for change within a system that has resisted change for far too long. He will need to allocate more resources to serve the increasing number of aging veterans who need healthcare. He'll need to fix the Choice Program to get our veterans timely access to the quality care they have earned. And he'll need to maximize partnerships with community partners that can reach the many veterans who are not accessing the VA.
U.S.VETS' stated mission is attacking the homeless veterans problem, but our larger purpose is saving the lives of veterans. This is a demanding task that requires the very best of our staff and of all who can help us.
We expect to be held accountable for the results of the services we provide. It is only fitting that the VA be held to those same standards.
Stephen J. Peck served as a lieutenant in the 1st Marine Division in the Vietnam War, near Da Nang, from 1969 to 1970. As a documentary filmmaker 20 years after the war, he met a paraplegic Vietnam veteran with PTSD who was living in a car – with his Silver Star in the glove compartment. Struck by the experience, Mr. Peck chose to dedicate his life to serving veterans.
Mr. Peck earned his Master's Degree in Social Work from USC. He joined U.S.VETS as Director of Community Development in 1996, and was named president and CEO in 2010. He is also the President of the California Association of Veteran Service Agencies (CAVSA) a consortium of six nonprofit veteran service providers working in partnership to address the needs of California's veterans.
A national leader in the fight against veteran homelessness, he has been honored by the National Coalition for Homeless Veterans, the USC School of Social Work, the American Legion Auxiliary, and the City of Long Beach. He was awarded a Doctorate of Humane Letters, honoris causa, by the Chicago School of Professional Psychology in 2012.